Bailey's Mission first approached me with the idea of making a simple six-inch sticker/ decal that resembled the star of the brand, Bailey, the dog. Using personal photographs and online references, I constructed a graphically heavy design suitable for printing on vinyl. If you'd like to purchase a sticker, visit their website here.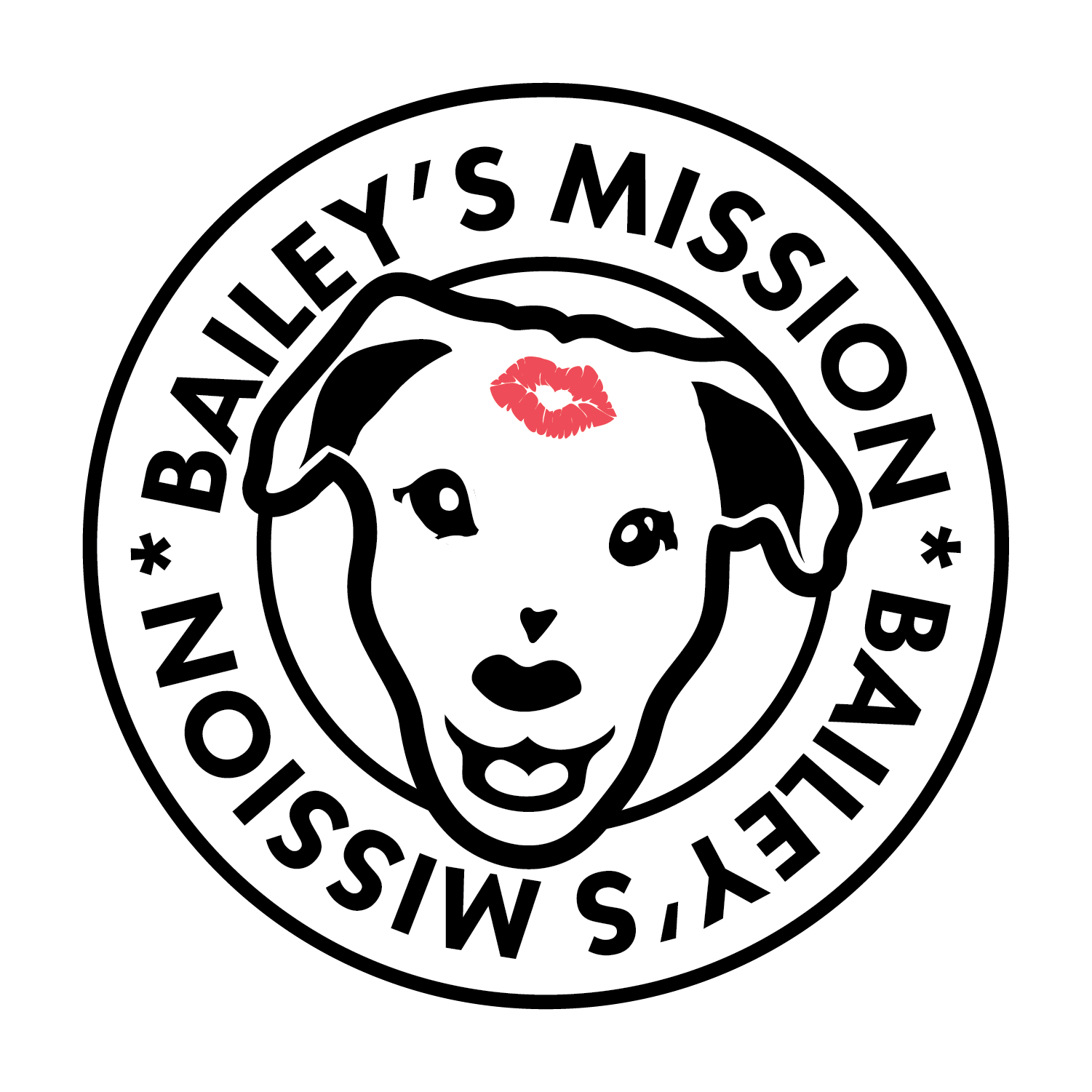 After receiving their "Bailey Sticker" design, Bailey's Mission decided they wanted a new logo. The idea was to encapsulate Bailey's iconic face with a circle, adding a new name around her.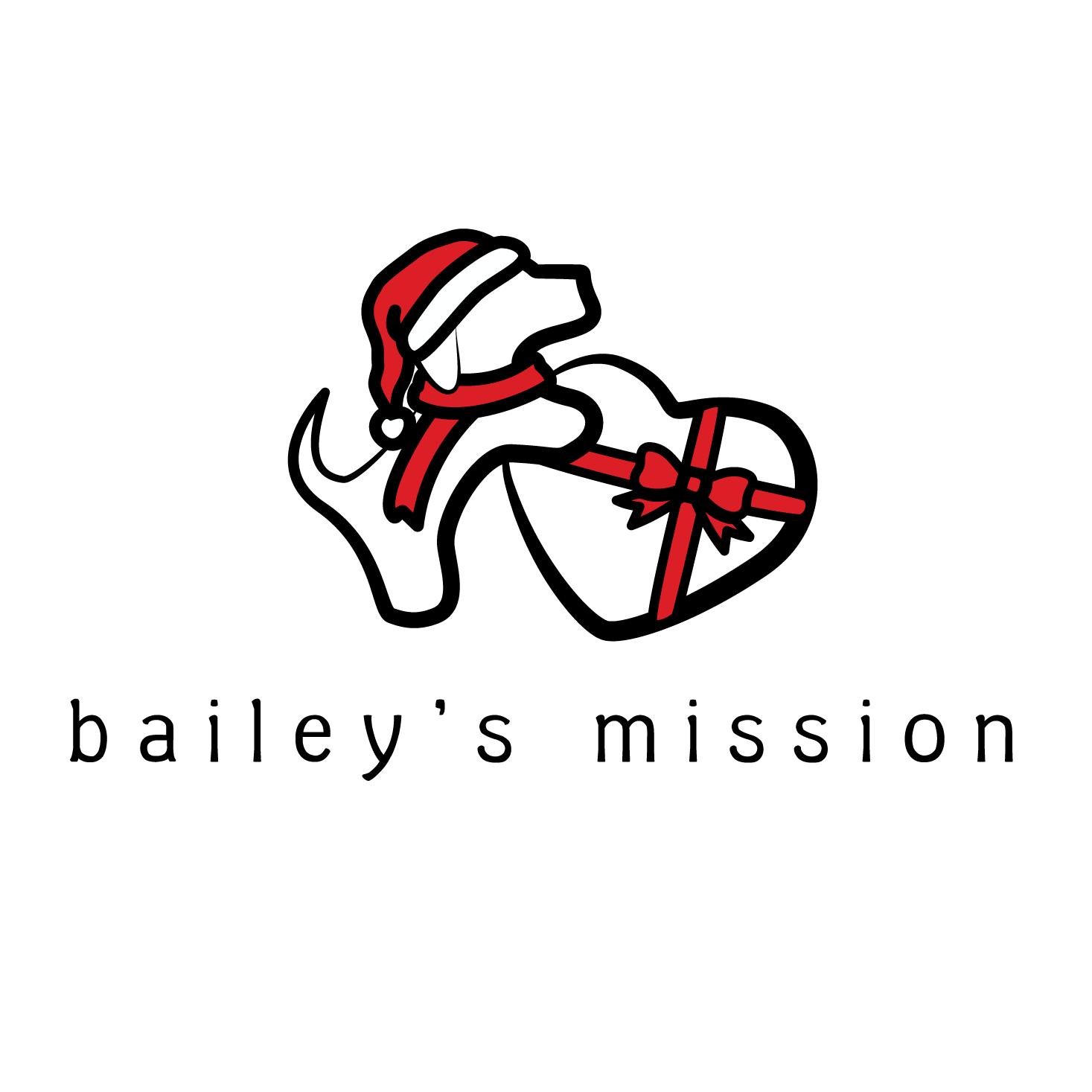 The Symbol
2nd and 3rd Logo
In an effort to simplify their logo, I redesigned the badge to something more universal and representative of their cause. In this design, the simple shapes created by the contour lines allows the face of the brand to be manipulated in a variety of contexts. You can purchase apparel with this logo on it on the
Bailey's Mission website.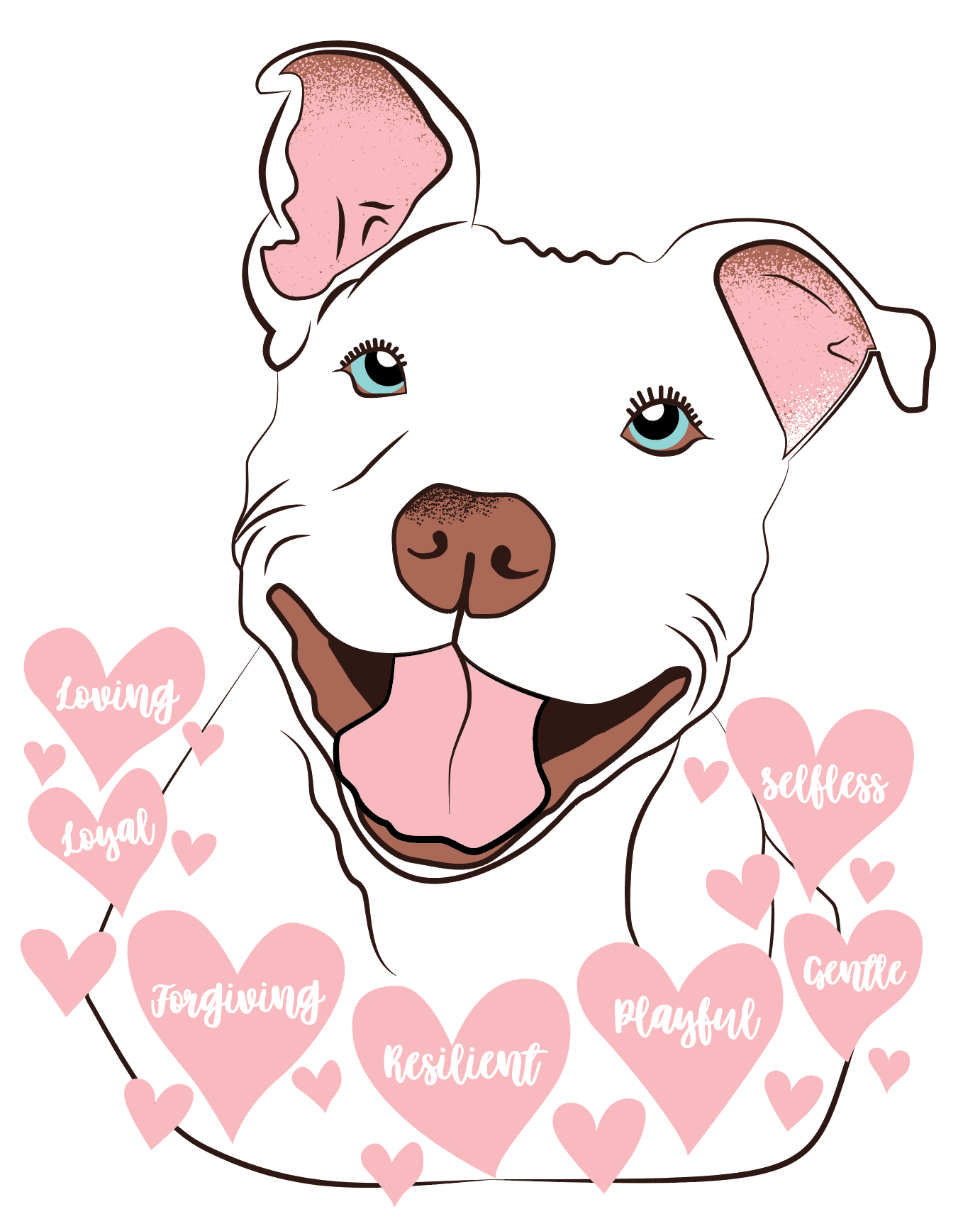 The idea of the design was to create chain-like hearts around the pitbull's neck in order to promote love and care for pitbulls.